Dehlvi Group of Companies- A Profile
Over 95 Years of Tradition & Trust Continues
Dehlvi Group of Companies (Dehlvi Remedies Pvt. Ltd., Dehlvi Ambar Herbals and Dehlvi Naturals) are engaged in manufacturing and marketing of Unani & Ayurvedic formulations as well as Food / Herbal Supplements under FSSAI. The organisations have been promoted by Hakim Mohsin Dehlvi, son of Hakim Mohd. Ilyas Dehlvi and grandson of the legendary Hafiz Mohammed Yusuf Dehlvi, founder of THE SHAMA GROUP. It was in 1978 that Hakim Mohsin Dehlvi joined his grandfathers' herbal manufacturing business (founded in 1926). Following the footsteps of his illustrious grandfather, Hakim Mohsin Dehlvi has maintained strict quality and purity controls and has improved presentation and packaging, without in the least sacrificing the traditional values.
The Group draws its strength from its team of experienced manufacturing and practicing Hakims and Vaids (Arabic and Indian words, literally meaning physicians). In a short span of time Dehlvi Group of Companies has become one of the most respected groups in India. Monis Dehlvi (son of Hakim Mohsin Dehlvi) a MBA in marketing and finance has been helping out his father by shouldering business responsibilities and in expanding the business in all corners of India as well as overseas.
Dehlvi Group of Companies offer over 800 Herbal Health Care products, Toiletries and Food / Herbal Supplements and have made most of them easy to use and palatable. The group is relentlessly trying to bring in better and affordable formulations and giving relief to patients otherwise living a miserable life due to non availability of a viable remedy for many a diseases in mainline treatment; like the menace of Diabetes that forces patients avoid sugar and in 2006 came out with some sugar-free capsules of generic medicines without compromising on their efficacy. The group has also now pioneered the introduction of Sugar-Free ranges of Khamira and Majun with the same efficacy as the traditional formulations. In fact, many would be surprised to know that these Sugar-Free formulations are beneficial in controlling Diabetes. Besides, it has over 100 formulations in Capsule form including Single Herbs.
The Dehlvi Group has now launched a range of Health / Food supplements as more and more people need to add supplements to their daily regimen and healthcare plan for a myriad of reasons. Some of the reasons include improvements of overall health and well being, to decrease arthritis and joint pain, to boost immune health and energy and to improve memory. Food / Health supplements, also known as Dietary supplements, are concentrated sources of nutrients (i.e. mineral and vitamins) or other substances with a nutritional or physiological effect that are marketed in "dose" from (e.g. pills, tablets, capsules, liquids in measured doses). A wide range of nutrients and other ingredients might be present in food supplements, including vitamins, minerals, amino acids, essential fatty acids, fibre and various plants and herbal extracts. They are intended to correct nutritional deficiencies, maintain an adequate intake of certain nutrients, or to support specific physiological functions. Some common Food / Health Supplements which Dehlvi manufacturer's are Ginseng, Garcinia, Cambogia, Glucosamine Sulphate, Ginkgo Biloba, Green Tea, Moringa, Nettle Leaf, Turmeric Pepperine, Spirulina, Amla, Ashwagandha, Bitter Gourd, Shilajit etc. The supplements are FSSAI approved and are 100% Vegan and the products do not contain genetically modified organisms. Our capsules contain no fillers, binders or common allergens.
With continuous improvements and research in processing and manufacturing techniques, Dehlvi Group of Companies brings you tried and trusted formulations, improved with modern research. The strict specifications set by the masters of Unani & Ayurvedic Herbal Supplements are followed religiously. The products are registered as per norms prescribed by the Drug Controller of India / FSSAI, and GMP and HACCP certified.
The Company has been awarded the Hakim Ajmal Khan Global Award in the year 1997 for "Best Unani Manufacturing Company" and in the year 2010 for "Best Manufacturing Company for Modernizing Unani System of Medicine".
Brief about Hakim Mohsin Dehlvi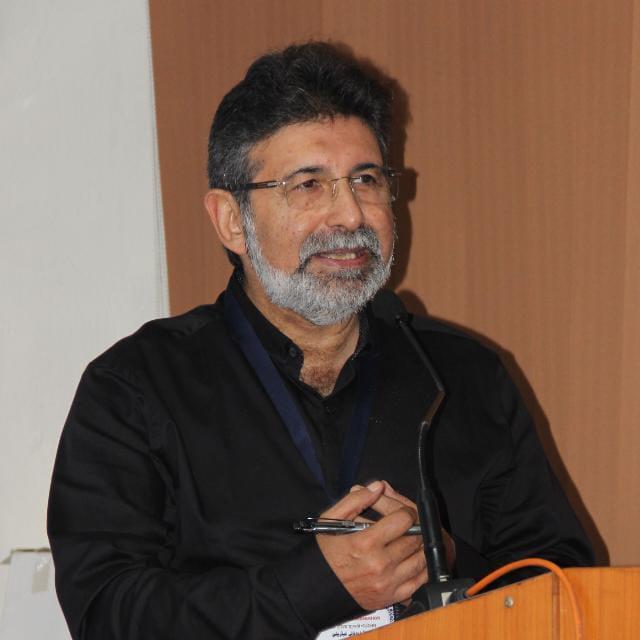 Hakim Mohsin Dehlvi, besides being the promoter of the Dehlvi Group of Companies, is the Founder President of "World Unani Foundation" since 2012 and has organized / co-organized many CME's, workshop and National and International Conferences in different parts of India. He has recently been made the National Honorary Trustee of International Unani Forum (IUF). He is also the Managing Trustee of 'Dehlvi National Foundation' that does charity work. Hakim Mohsin Dehlvi is a former Member of Ayurvedic, Siddha and Unani Drugs Technical Advisory Board (ASUDTAB), Ministry of AYUSH, Govt. of India a former member of the Scientific Body, Pharmacopoeia Commission for Indian Medicine & Homoeopathy, Ministry of AYUSH, Govt. of India. He is also the General Secretary, Unani Drugs Manufacturers Association (UDMA). Currently he is the Member of the Expert Committee constituted to review or revisit the existing provisions of GMP for ASU&H drugs in Drugs & Cosmetics Act 1940 and rules there under.
Hakim Mohsin Dehlvi has participated in many Panel Discussions in National and International Conferences / Webinars as a Speaker / Panelist / Chairperson and has also organized International Webinars on various topics on Unani and Health related issues.
Brief about Monis Dehlvi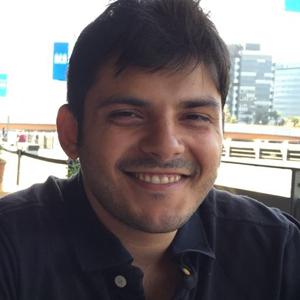 Monis Dehlvi, a MBA in marketing and finance has been helping out his father by shouldering business responsibilities and in expanding the business in all corners of India as well as overseas. He is currently the Business Development Manager in the group besides being the General Secretary of World Unani Foundation and Treasurer of Dehlvi National Foundation.